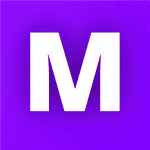 Discover the easy new way to manage your Minecraft worlds!
CLOSED BETA
MinervaTools is currently in closed beta so we can tweak things to be just right in close collaboration with our early adopters so it will be perfect for you!
Learn more about the beta
Intuitive Web Interface
MinervaSpigot comes with MinervaPanel, an intuitive web interface allowing your builders to up- and download worlds, without ever needing FTP-access.
Light on Memory
MinervaSpigot automatically unloads worlds when they're not needed, saving on memory you can use for better things than containing worlds noone uses.
Modern
Development on MinervaTools started in 2021 from scratch. During development the needs of builders were put first in close colaboration with experienced Minecraft Marketplace Partners.
Explore all Features
Why MinervaTools?
MinervaTools is a brand new approach to Minecraft world handling, with MinervaSpigot written from scratch with large builder servers in mind. This is a big advantage over comparable solutions, as most other plugins were written for small personal servers.
It works great with all sizes of servers. We've successfully deployed the plugin both on small servers with just 10 worlds, and on the massive build server of one of the 5 biggest Minecraft Marketplace sellers.
Interested? Learn more!
Pricing
We're currently in closed beta, but we plan to go public in early 2022. How about checking out the prices and finding out if MinervaTools will be right for you?
Check out Pricing
The who and why
MinervaTools has been born out of a need for a intuitive world management plugin which could help save memory. Meet the dev and find out what's the motivation behind MinervaTools!
Meet the Team
Read the docs
MinervaTools has a documentation page where you can take a peak at how the components work and what commands are available.
docs.minervatools.net